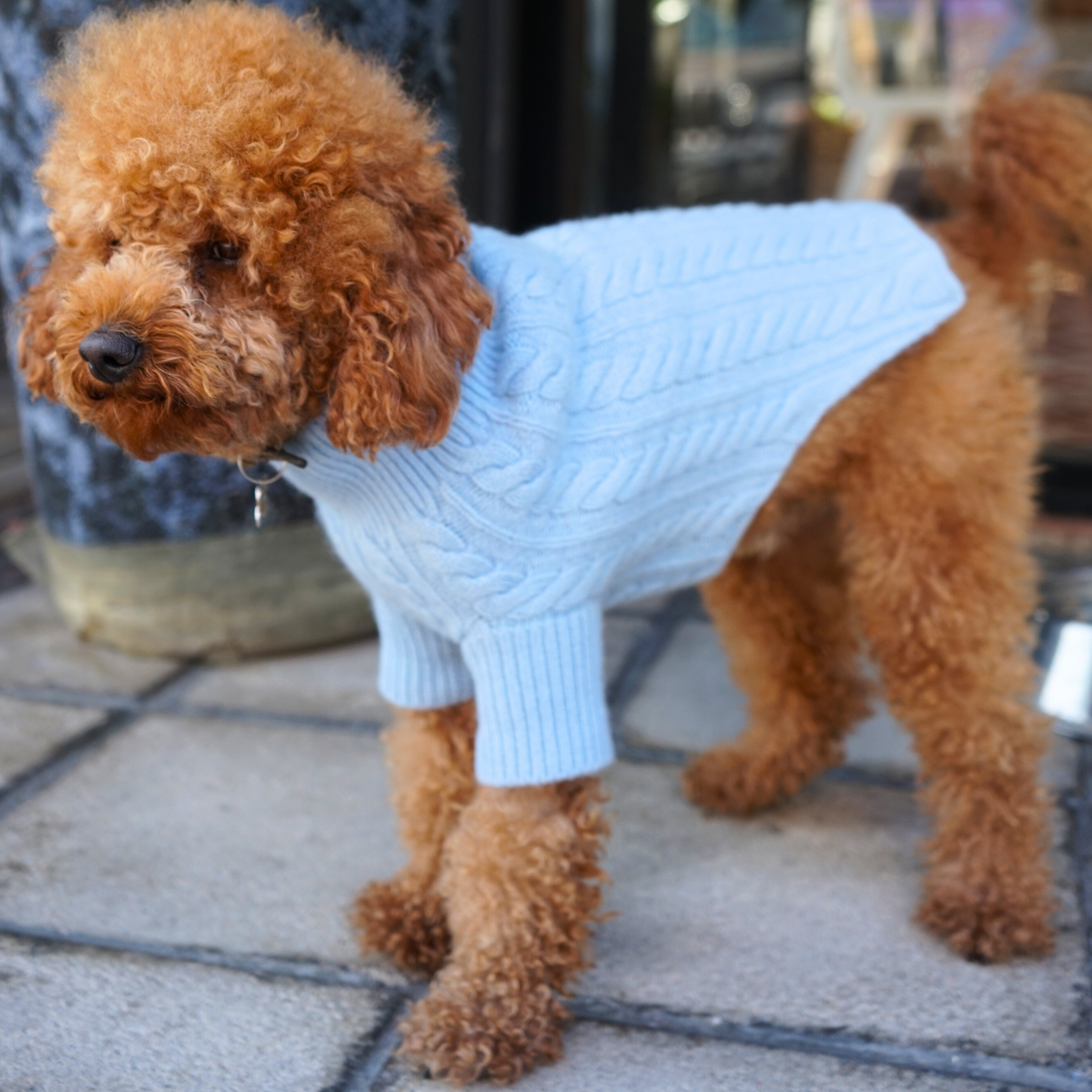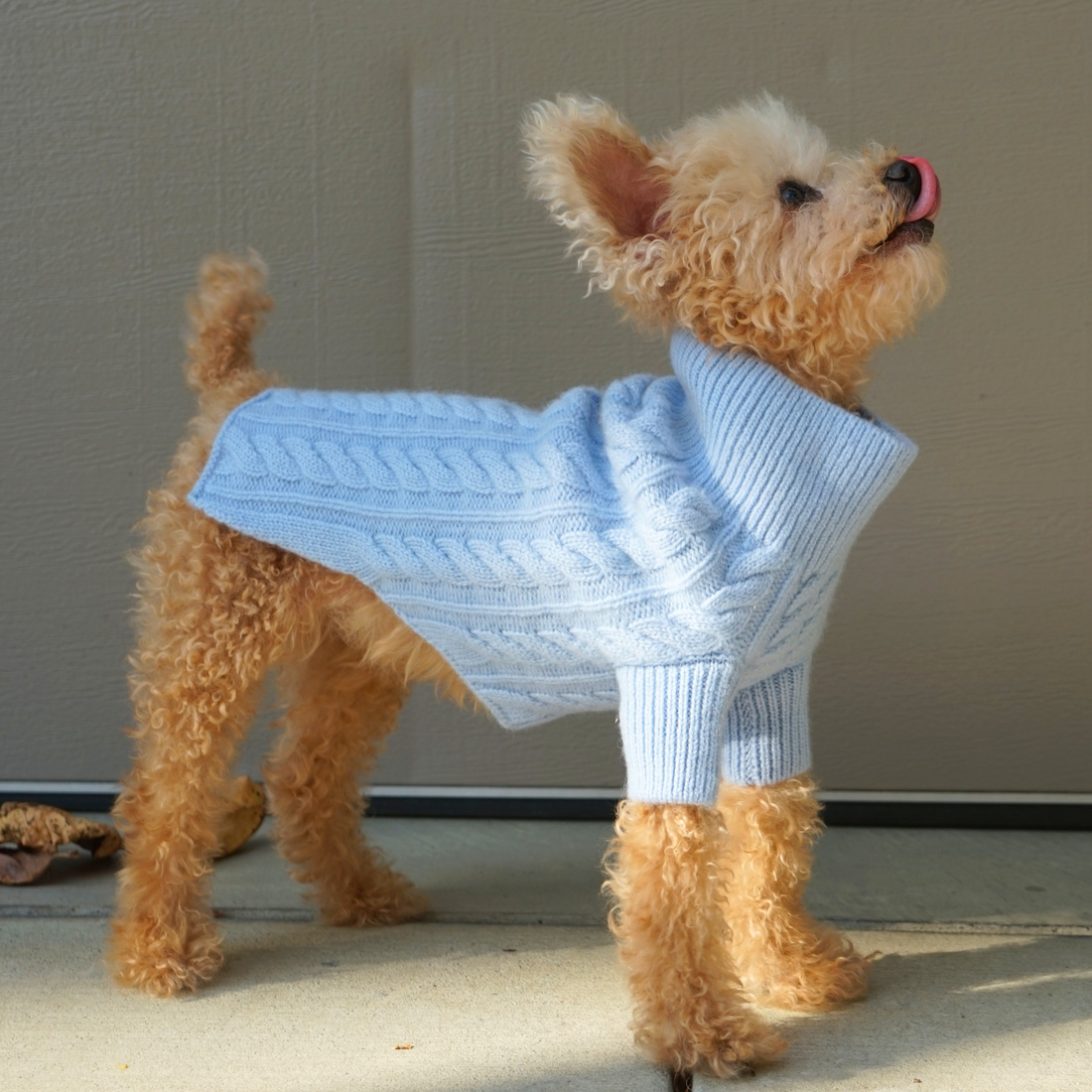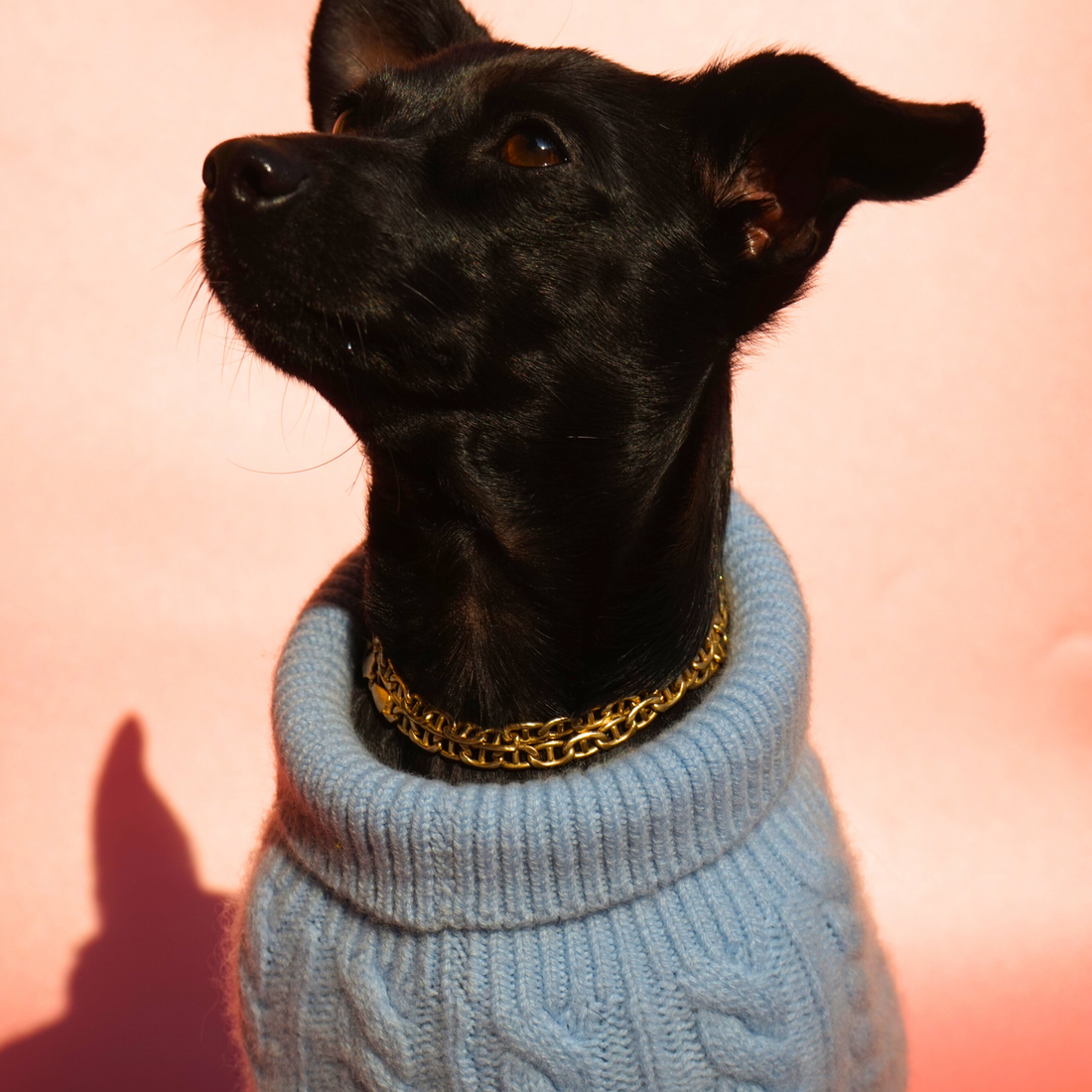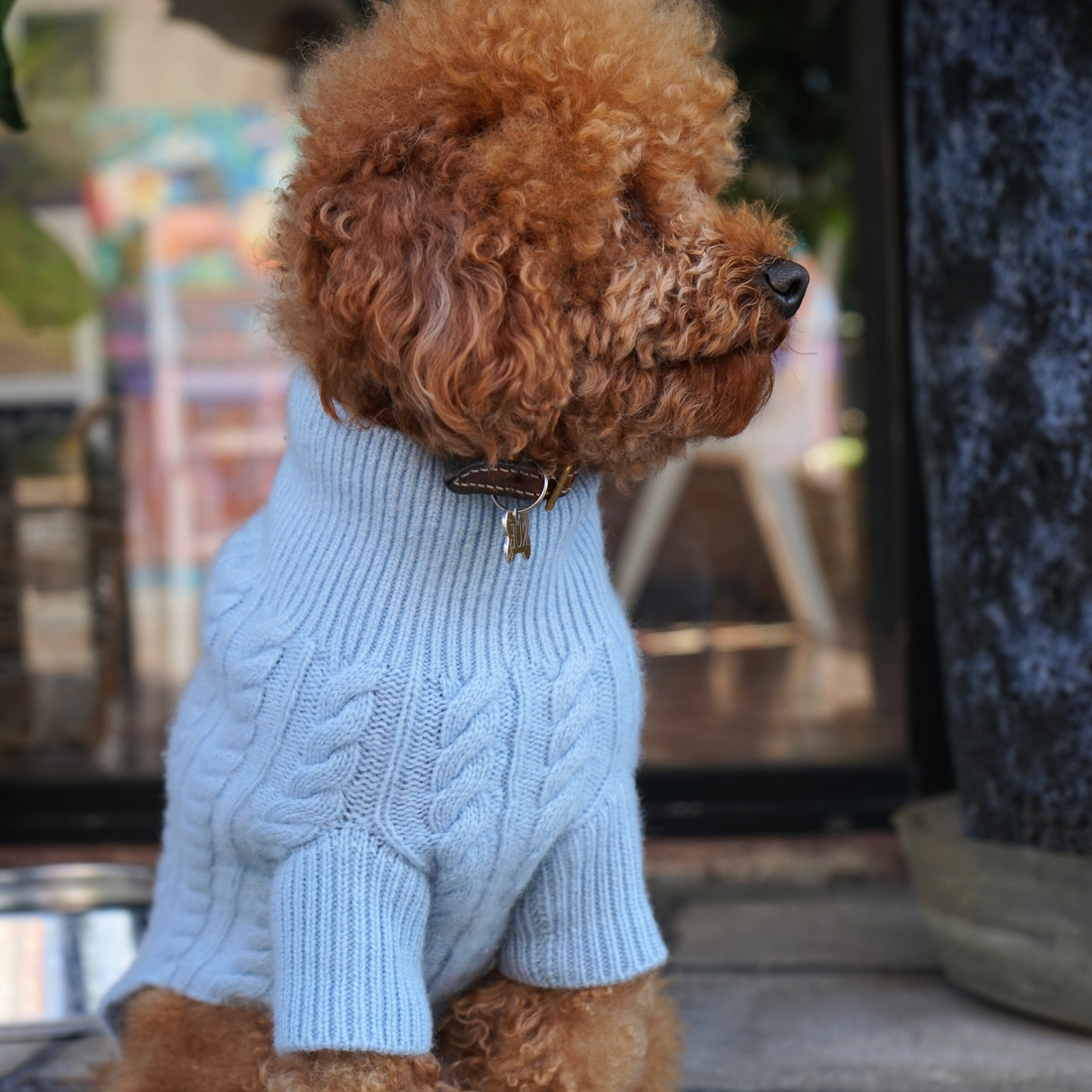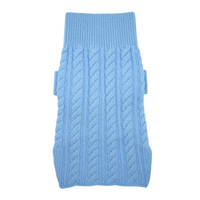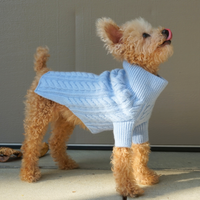 What's a wardrobe without a classic cable sweater? The Rufus is a wonderful combination of soft, chunky cables knit throughout the body. Detailed ribbing at the sleeves allows the choice of being worn down the leg or folded up. The turtleneck is also ribbed and can be worn for a high-neck coverage or folded down to show off your dog's collar. Either way, your dog will feel cuddled in warmth and comfort. Available in an array of new gorgeous colors you'll want to collect.
Ribbed collar and sleeves
Knit, cable knit body
Lulu the poodle, 13lb's wears size Medium
If you are not happy with your purchase, you may return or exchange it for free. Returns are accepted on all unworn, undamaged items within 14 days of purchase.
Treat your cashmere right and it will last a lifetime.
HANDWASH
Step #1: Hand wash your cashmere in tepid warm water, using gentle detergent or even baby shampoo.
Step #2. Rinse thoroughly.
Do jot ring or twist the garment, simply squeeze gently and lay out on a towel to absorb excess moister.
Step #3. Reshape the sweater on a dry towel and let it dry flat.
Flip it over once or twice, reshaping if necessary, until both sides are dry and voilá!
OR
If you have a washer that has a wool/delicate setting with a cold temperature, you can also use this method.